plasticfarm
Regular price
Sale price
$30.00 USD
Unit price
per
Sale
Sold out
40X40cm 사이즈의 리퀴드 패턴의 페이스타올 세트상품 입니다.
Yellow / Pink / Green

부피가 얇으면서도 흡수와 건조율이 높은 타올원단으로 페이스타올, 핸드타올, 키친크로스 등의 용도로 사용하기 좋습니다.
플라스틱팜의 페이스타올은 지속가능한 지구를 위해 폐자원을 재활용하여 만들어졌습니다.
버려진 페트병을 깨끗하게 세척하고 작은 조각으로 분쇄하여 원사과정을 거쳐 탄생한 원단입니다.

플라스틱팜 페이스타올은 속건 원단으로 일상생활 뿐만 아니라 워터 스포츠, 요가, 필라테스 등의 레포츠 활용, 주방에서는 멀티크로스 역할로 활용하셔도 좋습니다.

제품은 광택이 있으며 세탁과 건조의 반복 시 광택이 줄어들 수 있습니다.
사용할수록 흡수 성능이 더욱 좋아집니다.
핸드타올 세트 구매 시 링집게1개가 함께 동봉됩니다.


-
사이즈 정보
40 X 40 cm
(재는 위치에 따라 1~3cm 오차가 있을 수 있습니다.)

-
원단 정보


폴리에스테르 100%
FITI 시험성적서 첨부 : 건조 속도 상 (300분 이하)
흡수 속도 상 (10분 경과 후 높이 75mm 이상)의 테스트 결과를 받았습니다.
 
 


Face towel set with liquid patterns in 40×40 cm size.
Yellow / Pink / Green

Towel fabric with a thin volume and high absorption and drying rate, and is good for face towels, hand towels, and kitchen cross.
Plastic Farm's face towels are made by recycling waste resources for a sustainable planet.
It is a fabric that was created through the yarn process by cleaning discarded plastic bottles and grinding them into small pieces.
Product is a liquid series and is a set of three colors.

Plastic Farm Face Towel is a quick-drying fabric that can be used not only in daily life but also in leisure sports such as water sports, yoga, and pilates, and as a multicross role in the kitchen.

Product is glossy and may reduce its gloss during repeated washing and drying.
The more you use it, the better the absorption.
Purchasing a set of hand towels, one ring tongs is enclosed.


-
Size Information
40 X 40 cm
(There may be a 1–3 cm error depending on where it was measured.)-
Fabric information


100% polyester
FITI test report attached: Due to drying speed (300 minutes or less)
Test results of absorption speed (over 75mm height after 10 minutes) were received.
Share
View full details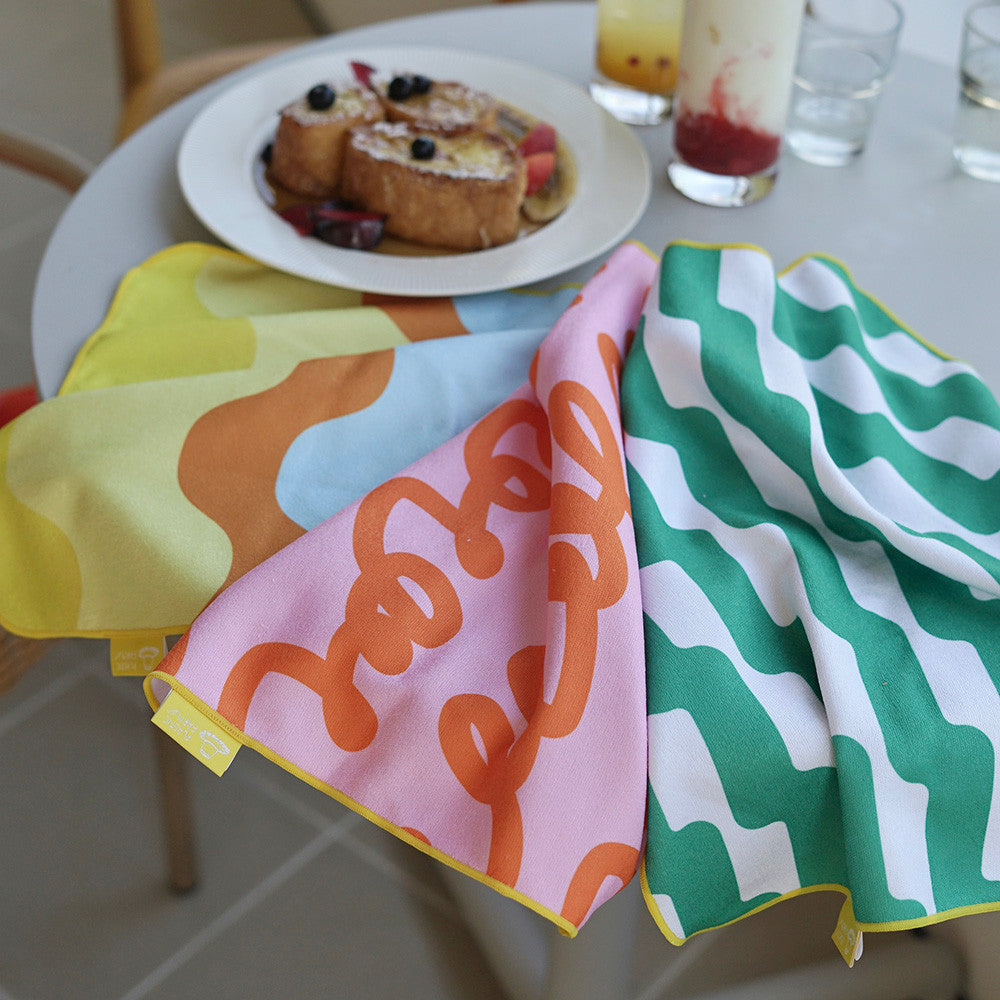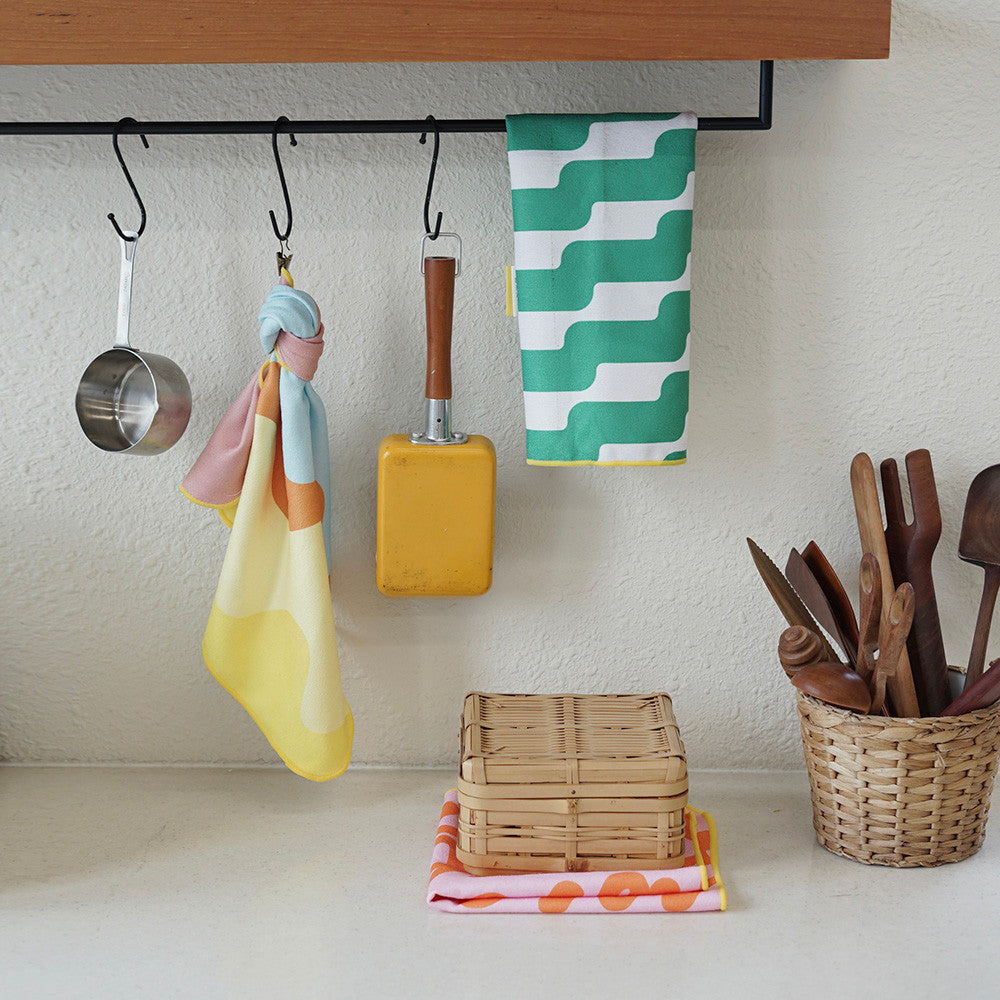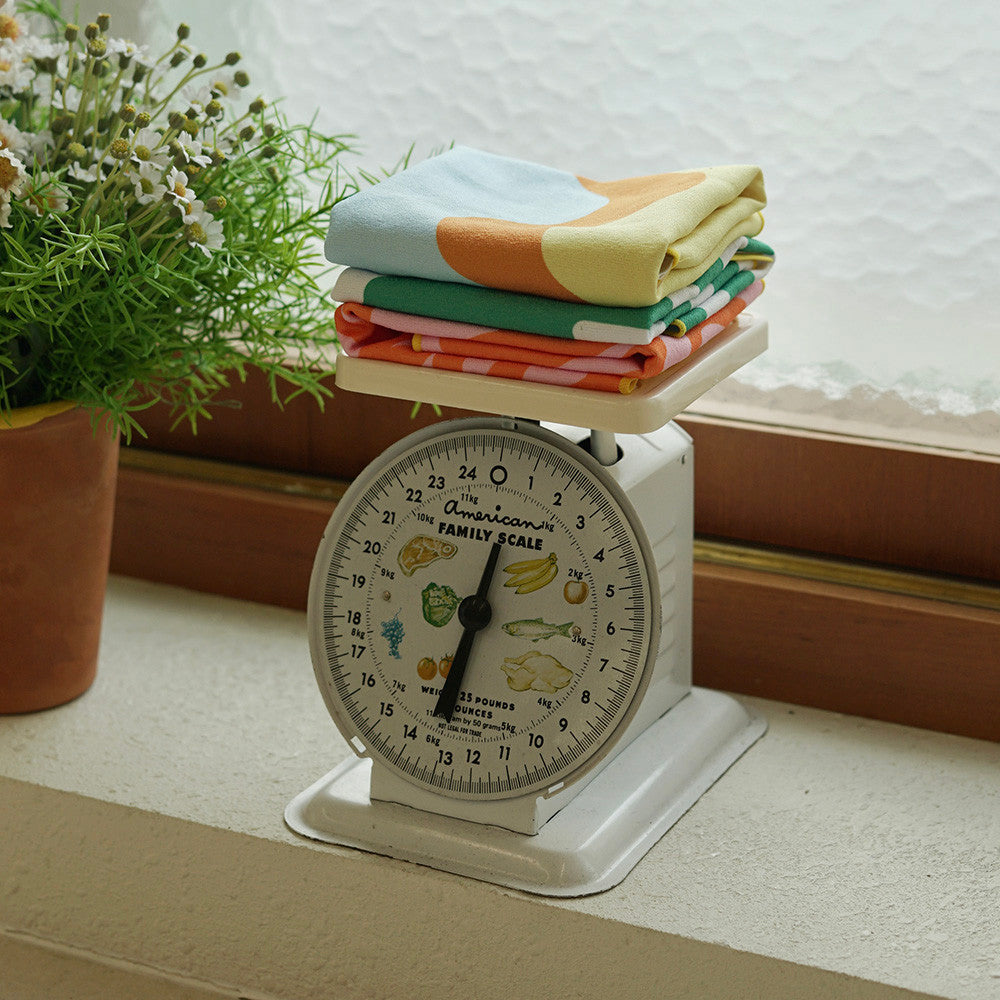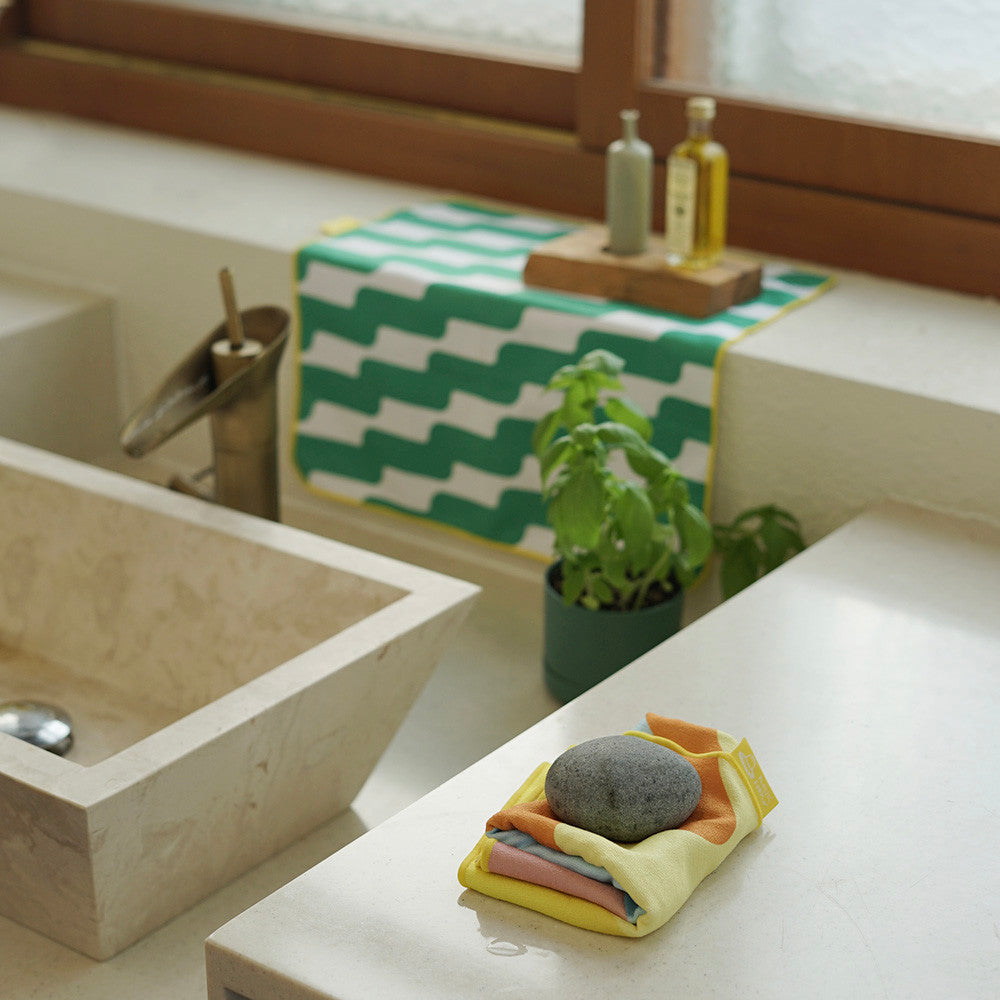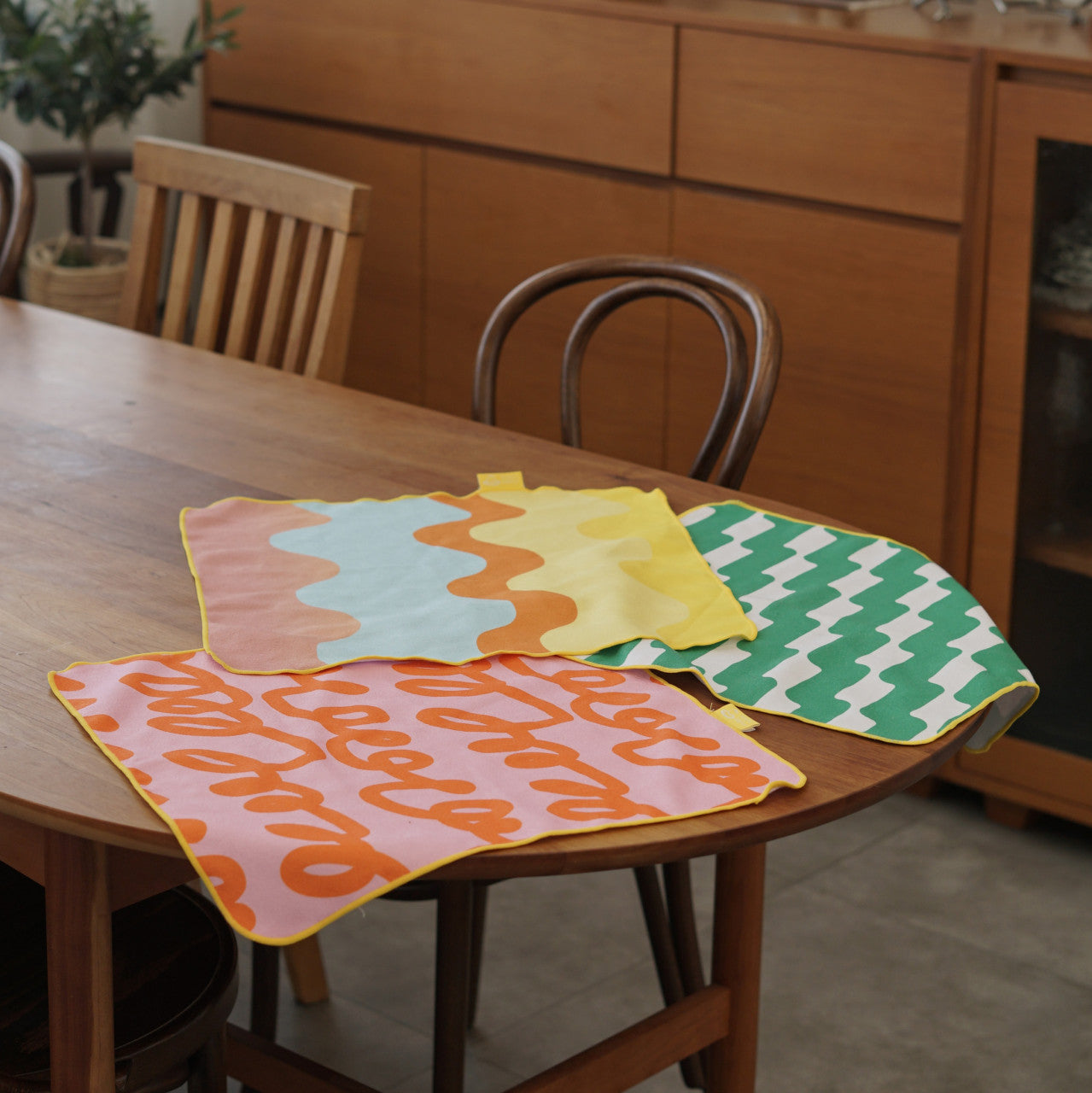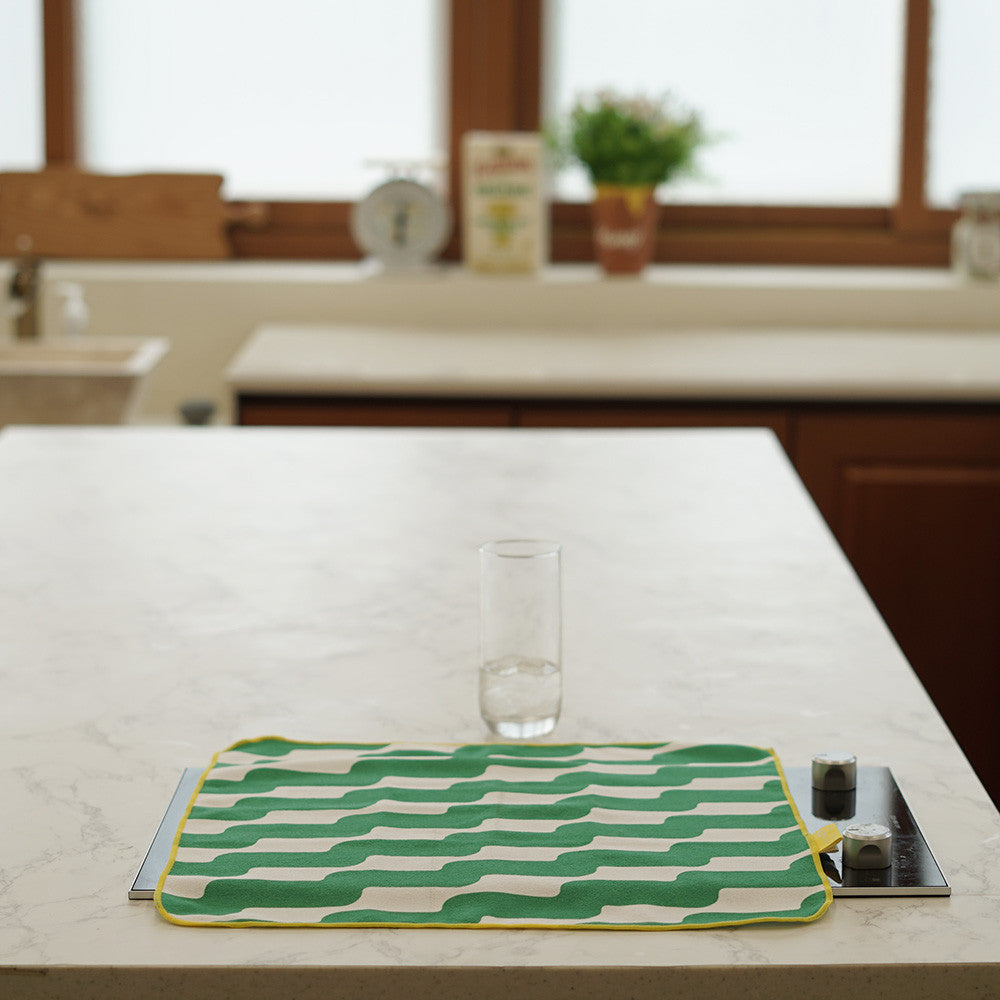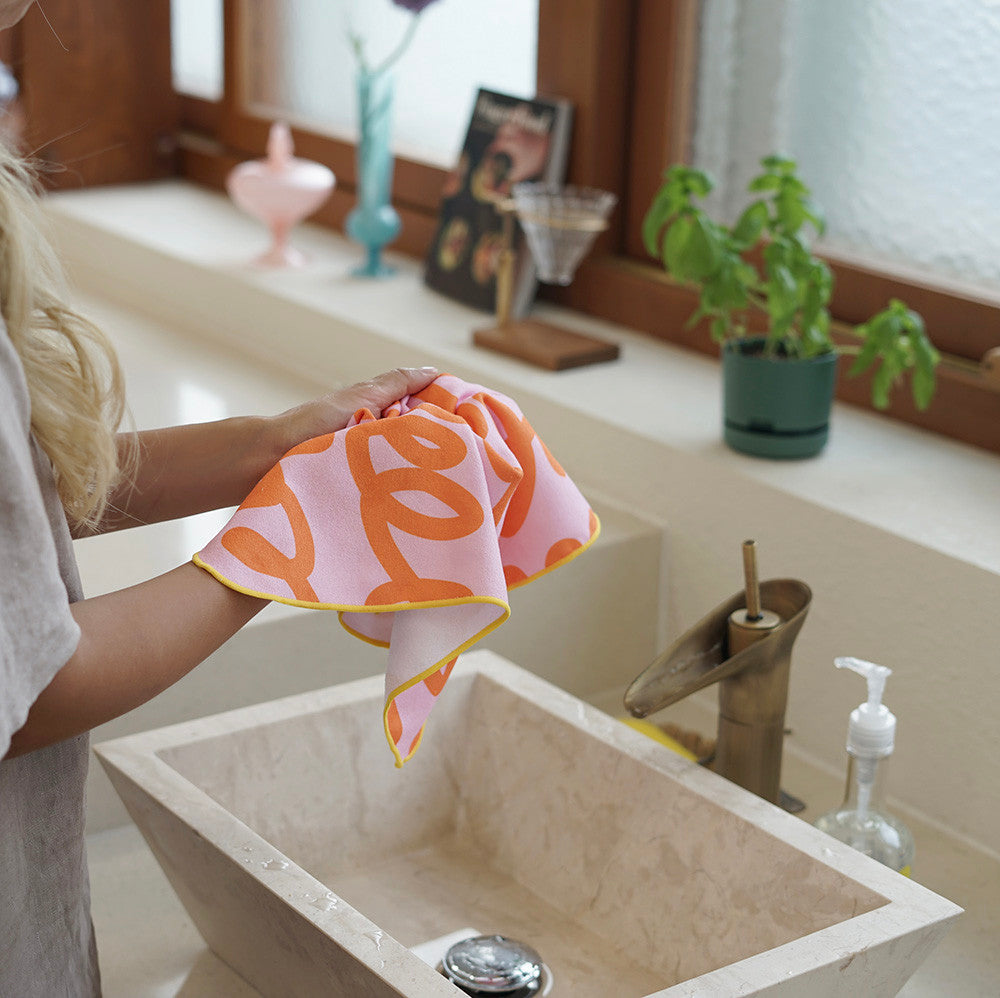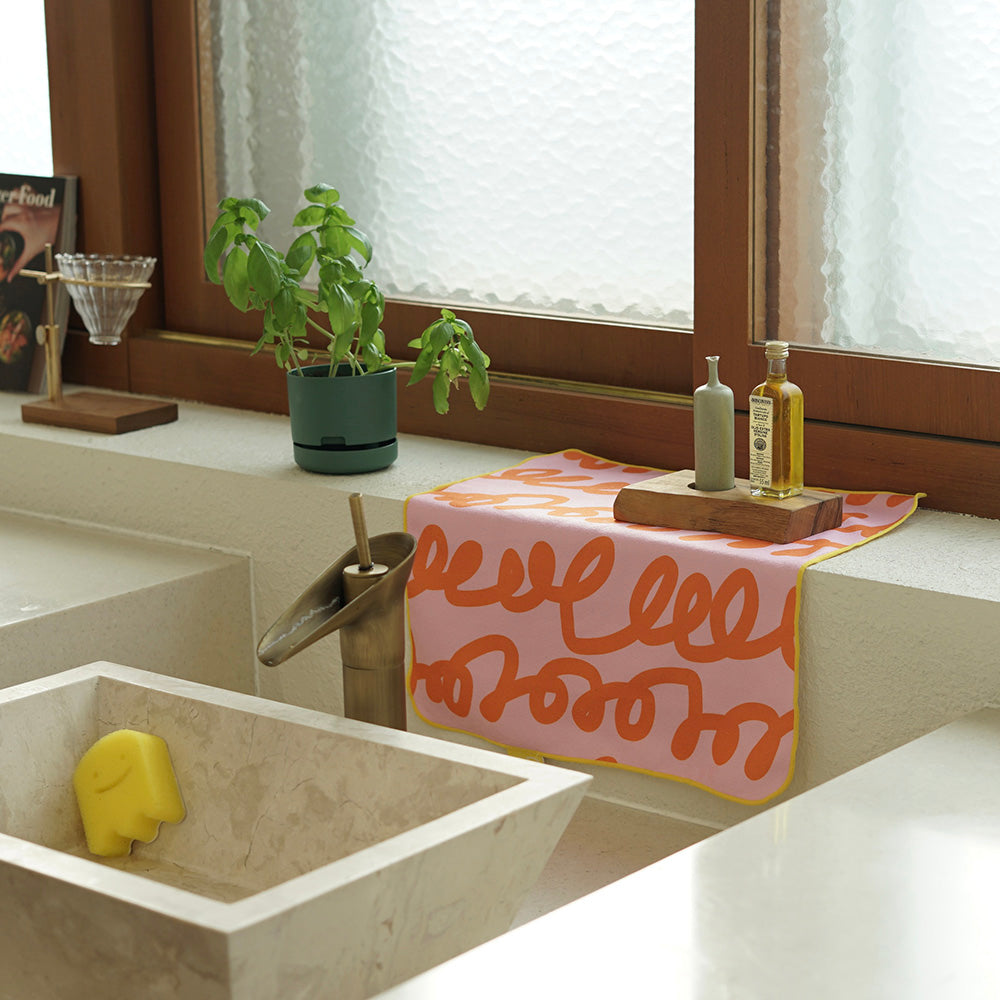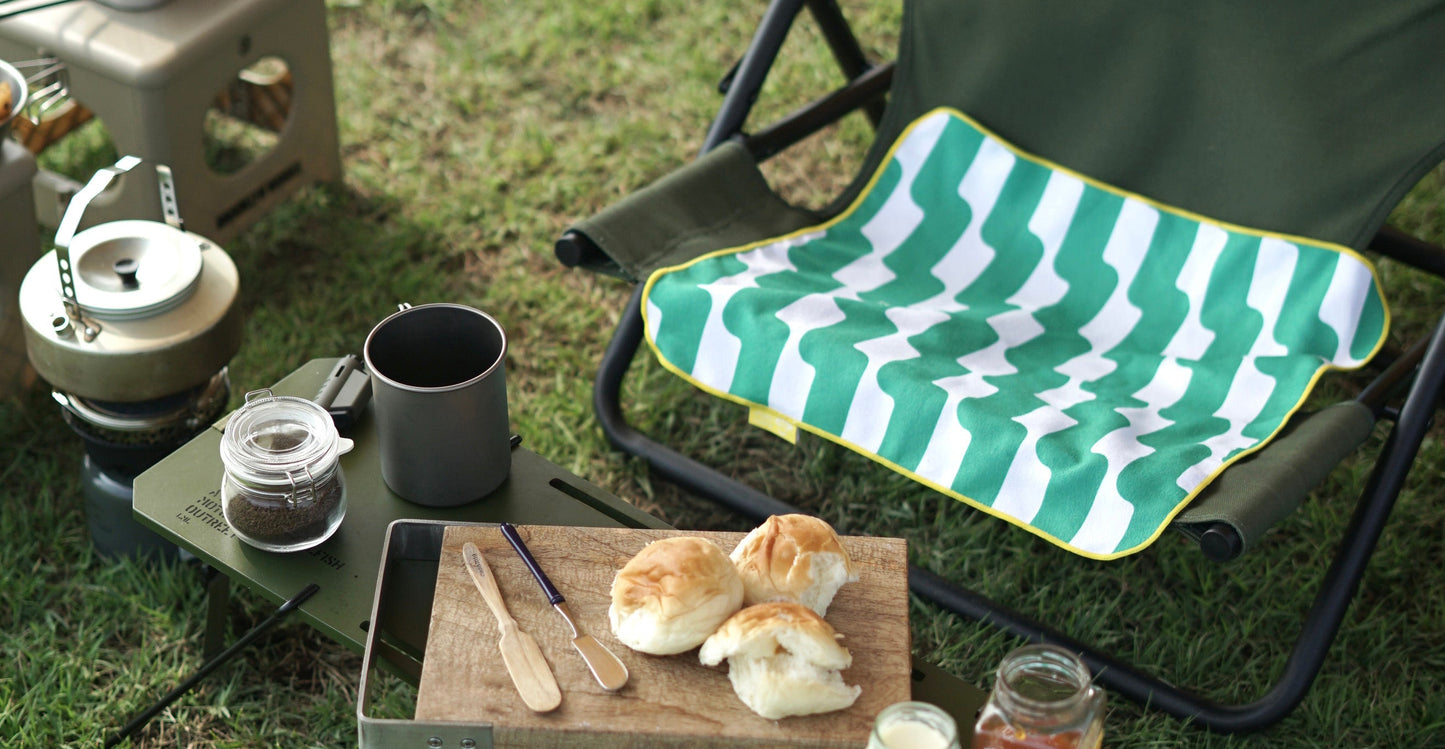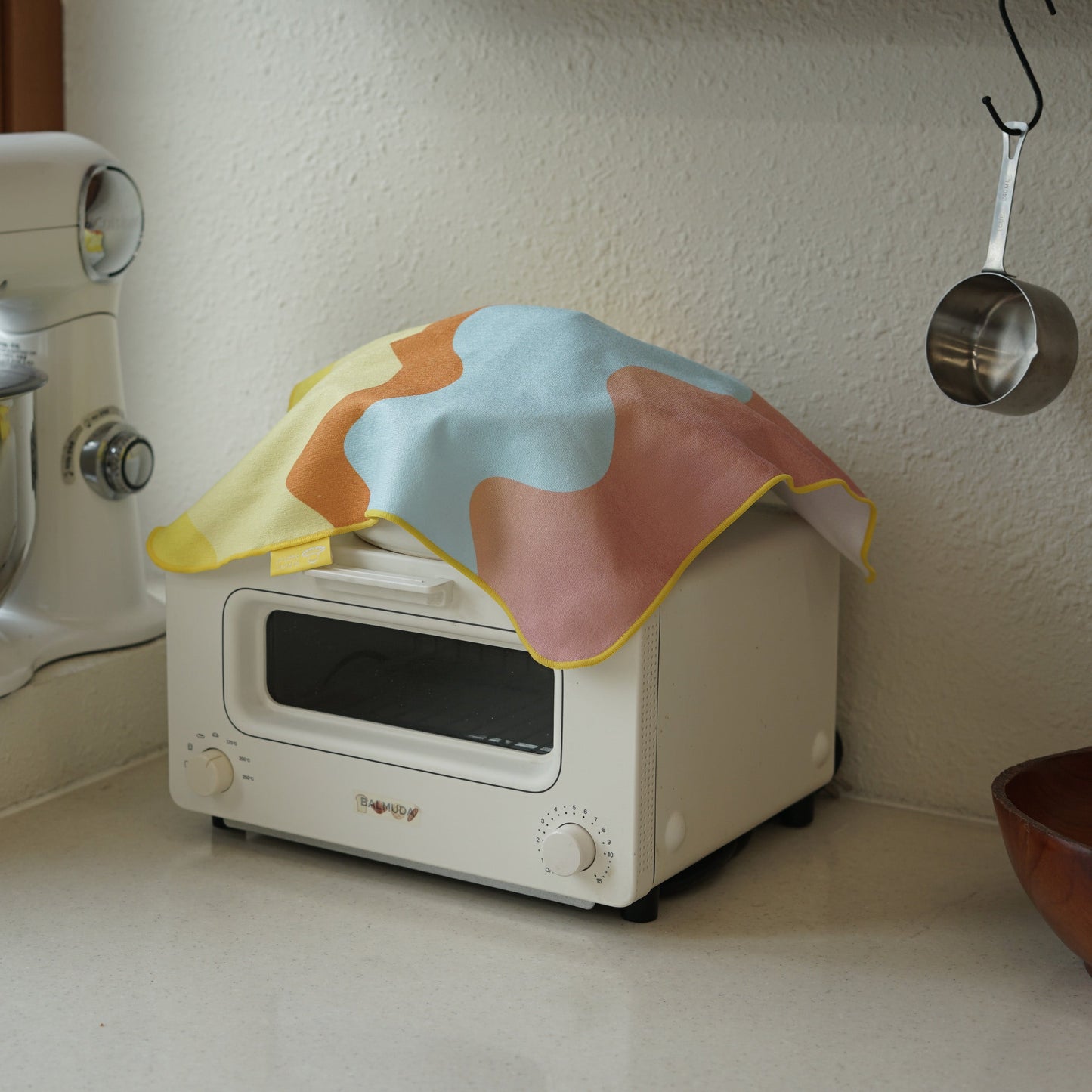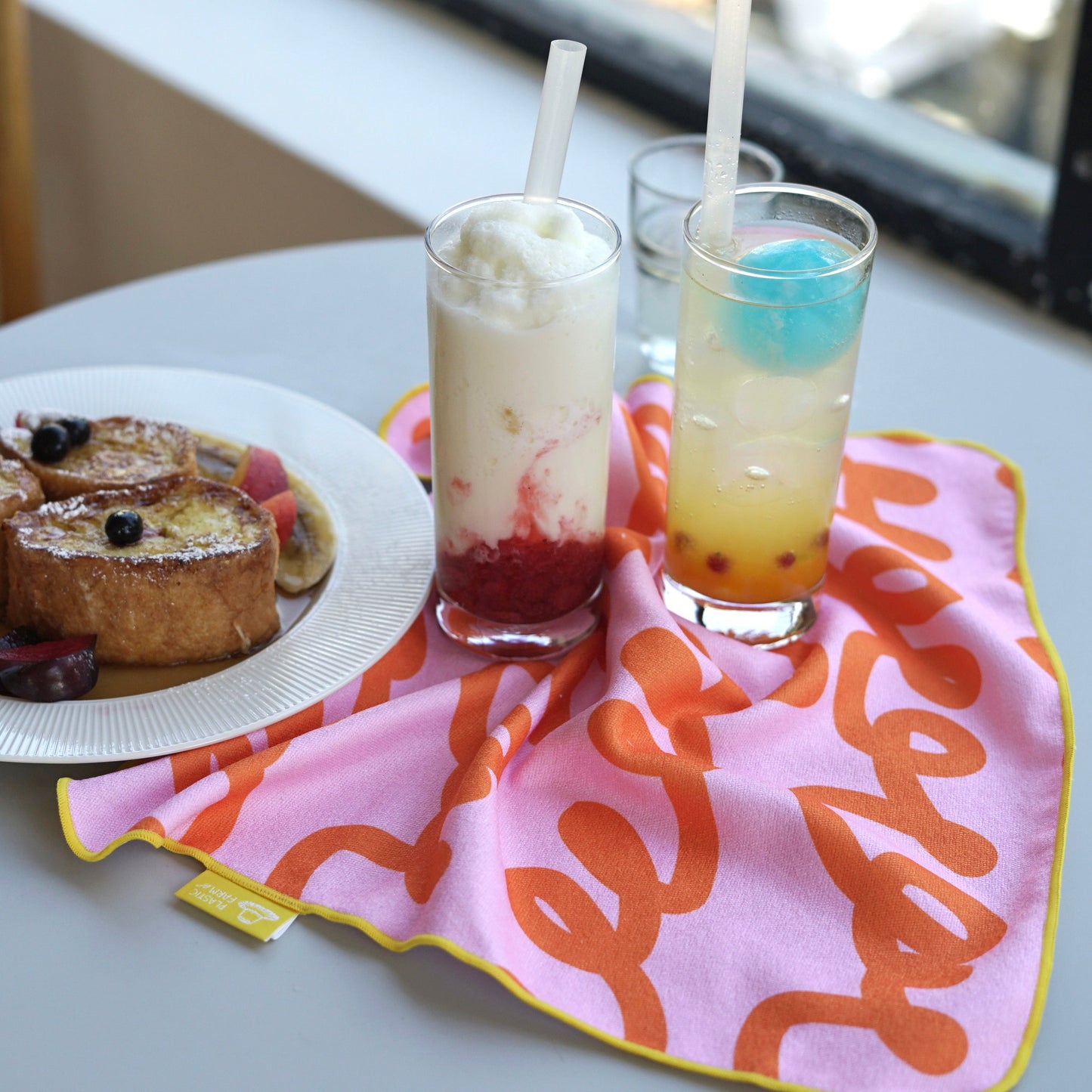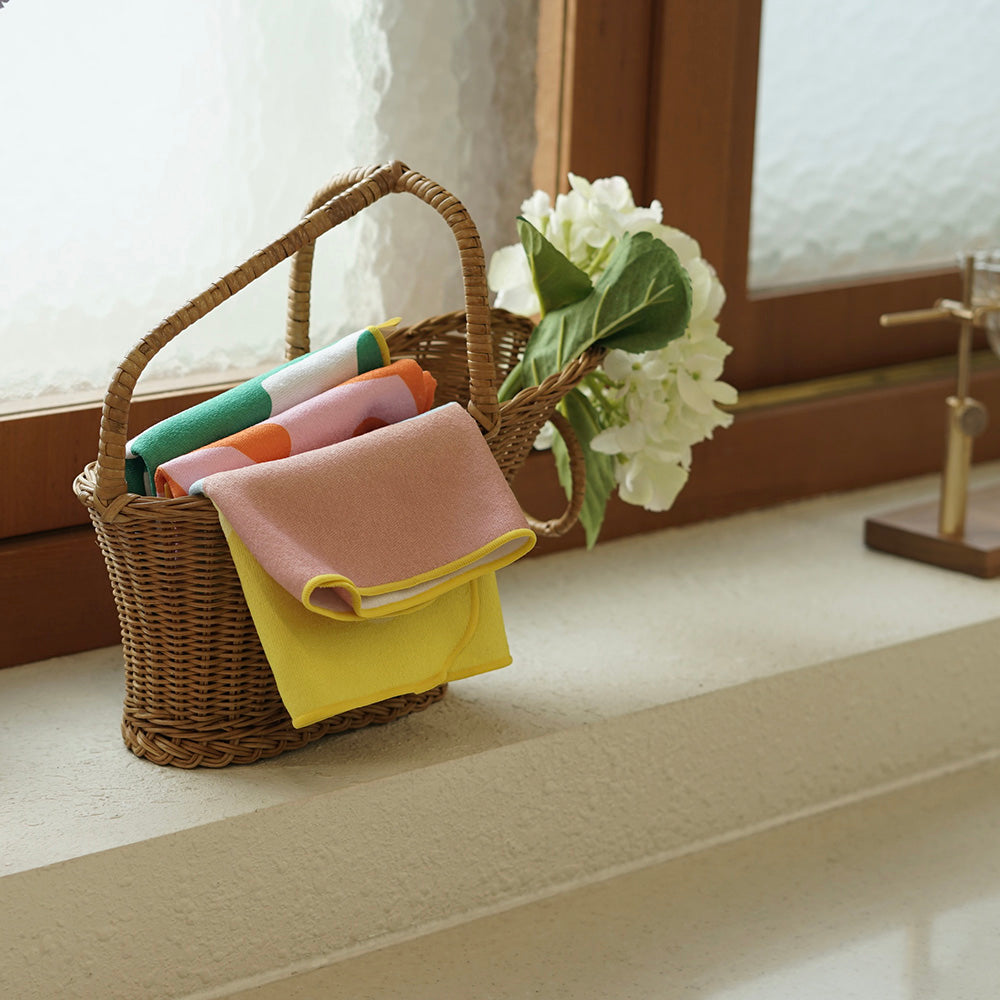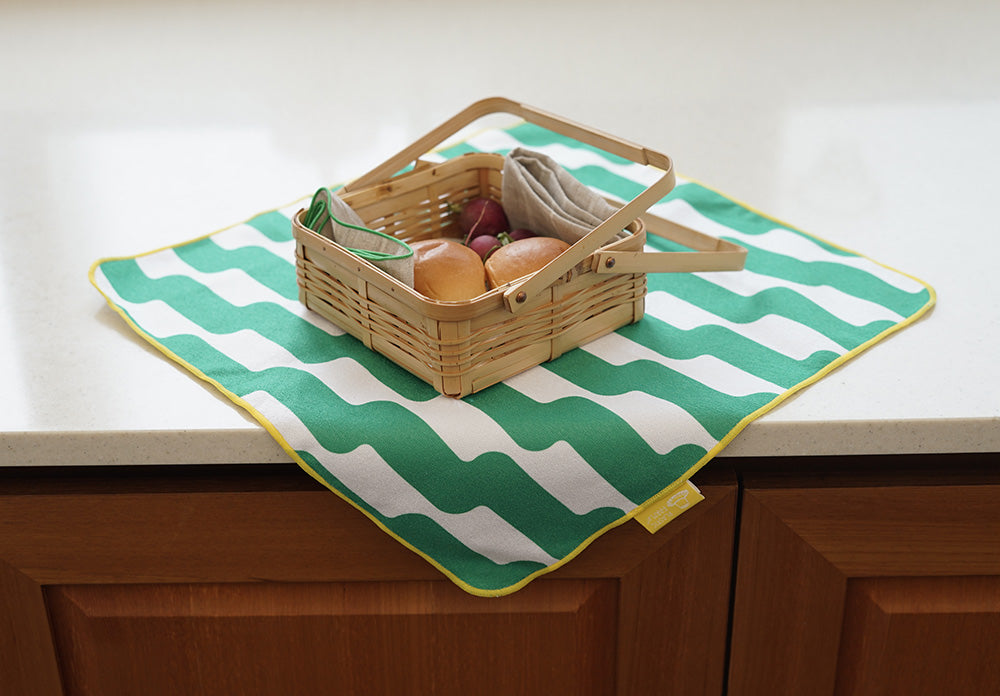 Image with text
Pair text with an image to focus on your chosen product, collection, or blog post. Add details on availability, style, or even provide a review.
Button label