plasticfarm
Regular price
$38.00 USD
Sale price
$34.20 USD
Unit price
per
Sale
Sold out

인도어와 아웃도어의 경계에서 자연과 함께할 수 있는 제품을 연구하는 플라스틱팜과 송정해수욕장을 기반으로 서핑문화에 관련된 그림을 그리는 일러스트레이터 제제가 콜라보한 바다 시리즈 비치타올을 소개합니다.


플라스틱팜 비치타올은 속건 원단으로 일상생활 뿐만 아니라 워터 스포츠, 레포츠 활동, 요가, 필라테스 등의 멀티 용도로 활용하실 수 있습니다.


대형 비치타올 WIPE OUT은 상체를 감싸주는 사이즈로
체온을 유지시켜주는 블랭킷 겸 피크닉매트 겸 비치타올 등 멀티 용도로 사용하기 좋습니다.
캠핑이나 여행에서 시트 또는 블랭킷으로 사용할 수 있는 넉넉한 사이즈 입니다.


새 제품은 광택이 있으며 세탁과 건조의 반복 시 광택이 줄어들며 자연스러운 질감이 됩니다.
사용할수록 초반흡수력이 더욱 좋아집니다.
물기를 털어주면 즉시 재사용이 가능합니다.


비치타올 구매 시 스트랩, 일러스트 엽서가 함께 동봉됩니다.



#사이즈 정보

Midium 135 X 65 cm
(재는 위치에 따라 1~5cm 오차가 있을 수 있습니다.)


#원단 정보


폴리에스테르 100%
FITI 시험성적서 첨부 : 건조 속도 상 (300분 이하)
흡수 속도 상 (10분 경과 후 높이 75mm 이상)의 테스트 결과를 받았습니다.


Introducing the Sea Series Beach Towel, a collaboration between Plastic Farm, which studies products that can be with nature at the border between Indian and outdoor, and illustrator Jeje, who draws pictures related to surfing culture based on Songjeong Beach.


Quick-drying fabric that can be used not only for daily life but also for multi-purpose purposes such as water sports, leisure sports activities, yoga, and pilates.


Large beach towel WIPE OUT has a size that wraps around the upper body
Good for multi-purpose use such as blanket, picnic mat, and beach towel to maintain body temperature.
Generous size that can be used as a seat or blanket for camping or traveling.


New product is glossy and has a natural texture, reducing its gloss when repeatedly washed and dried.
More you use it, the better the initial absorption.
Shake off the water, it can be reused immediately.


Strap and illustration postcard are included when purchasing a beach towel.



#SizeInformation

Midium 135 X 65 cm
(Error of 1–5 cm depending on where it was measured.)


#Fabric information

100% polyester
FITI test report attached: Due to drying speed (300 minutes or less)
Test results of absorption speed (over 75mm height after 10 minutes) were received.
Share
View full details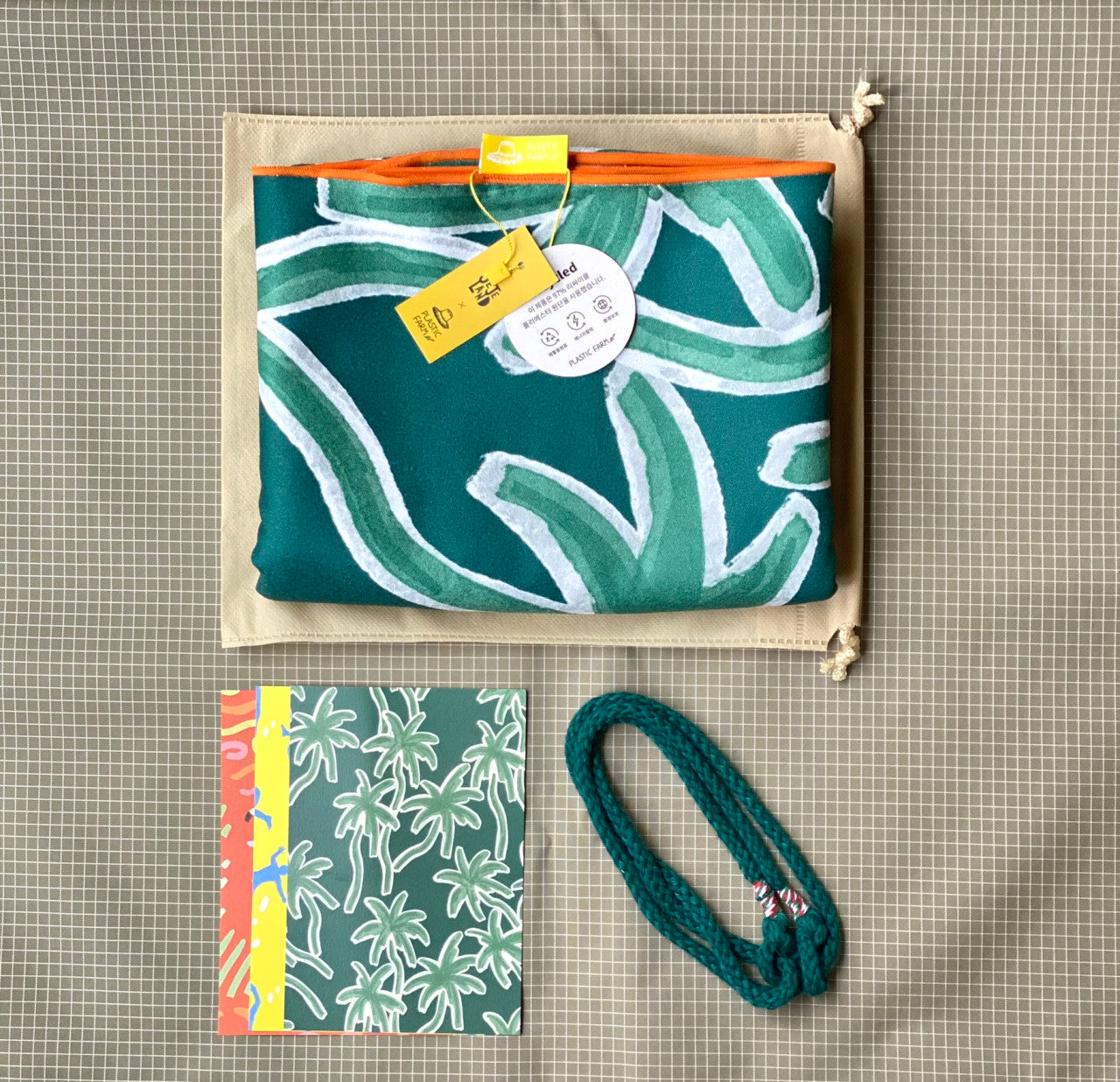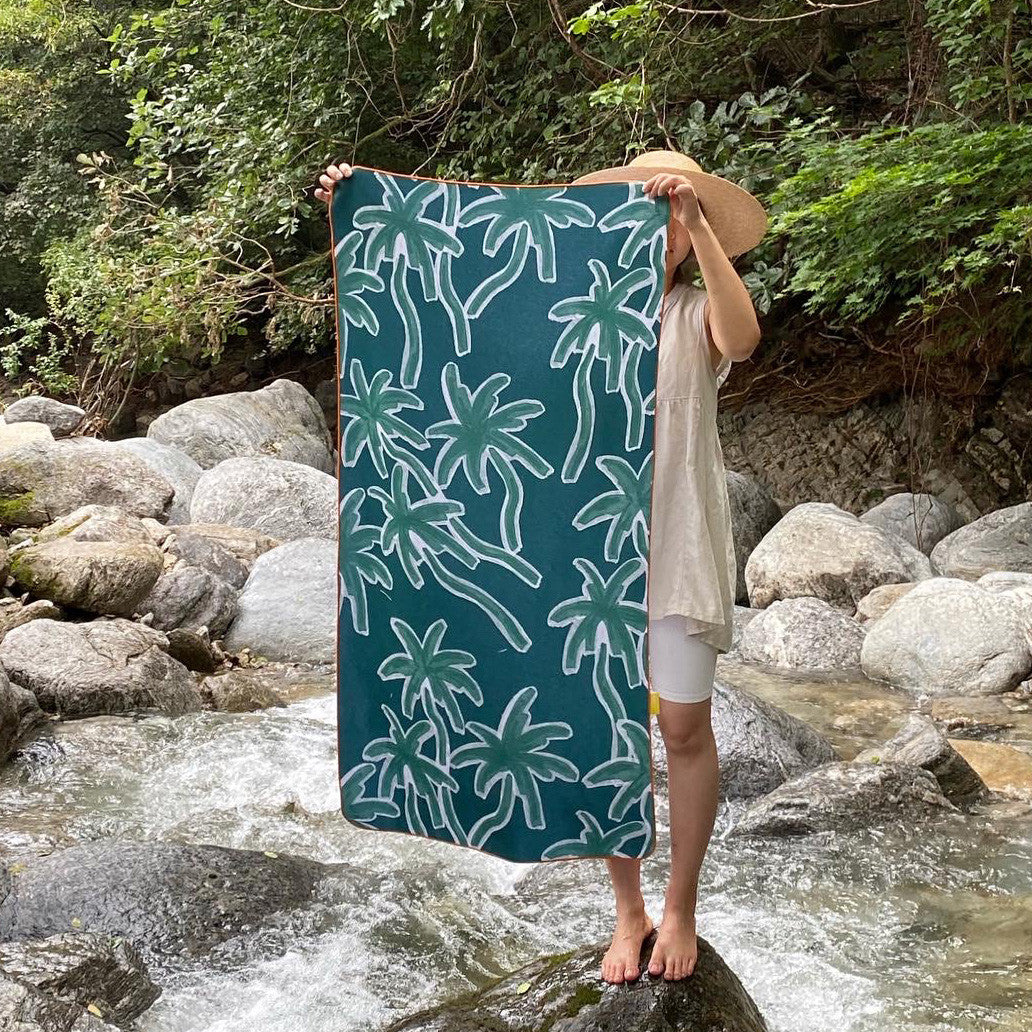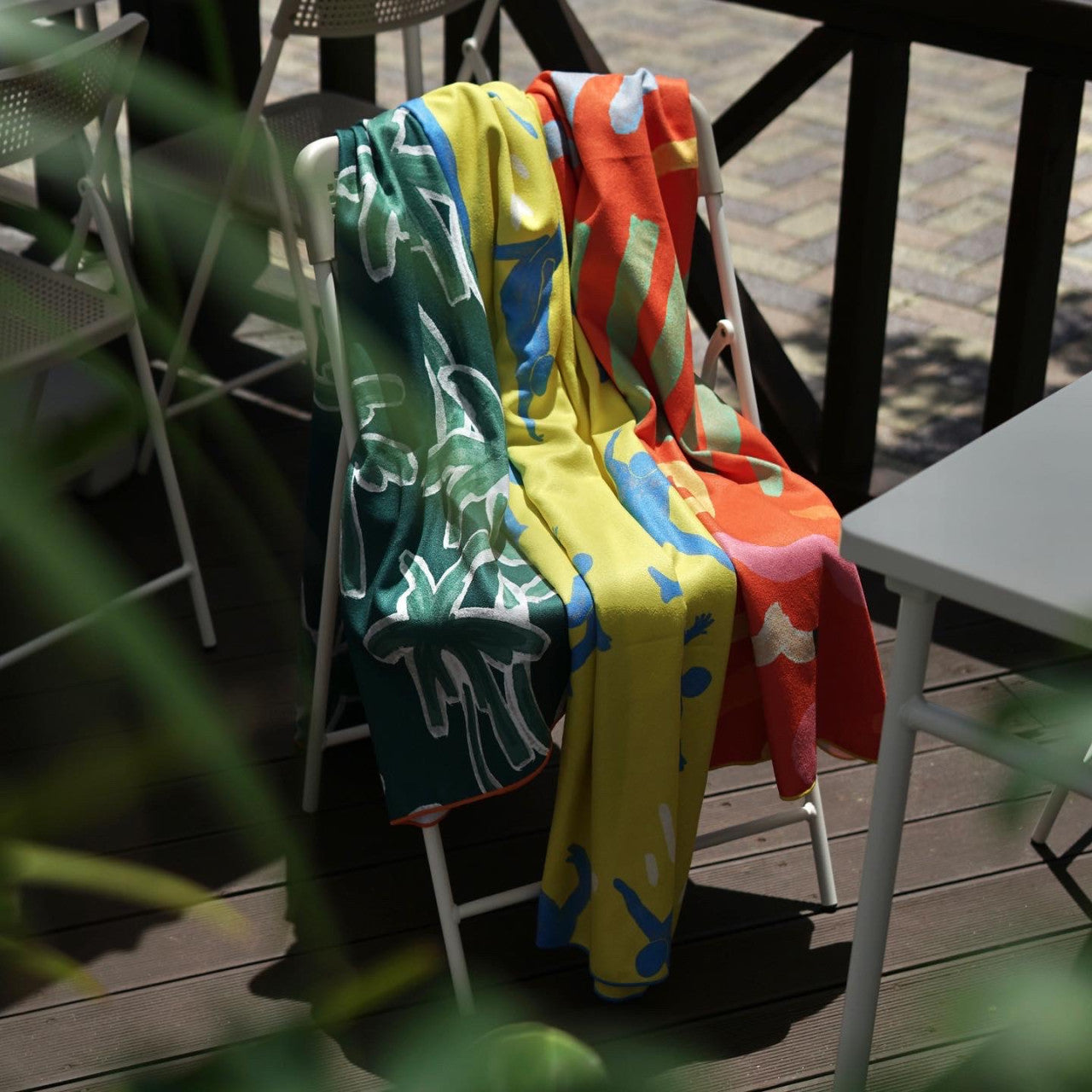 Image with text
Pair text with an image to focus on your chosen product, collection, or blog post. Add details on availability, style, or even provide a review.
Button label